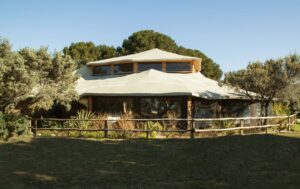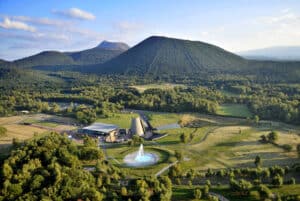 Museum Of Gergovie
On the mythical Plateau of Gergovie, in the heart of the Auvergne, the Archaeological Museum of the Battle takes you back to the confrontation between Vercingetorix and Julius Caesar. On more than 600 m² of lively and interactive exhibition, vestiges, multimedia and reconstructions follow one another. Ready for the adventure?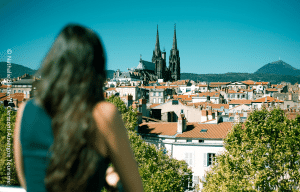 Clermont Auvergne Tourism
By choosing Clermont Auvergne Tourism, you can enjoy the many advantages of the region, such as the landscapes of volcanoes and the historic cities of the Auvergne community. Also, this region is rich in employment, offering a solid base for companies looking for new opportunities (employer branding events etc…).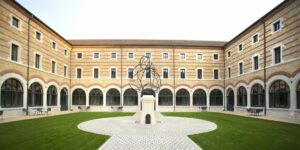 Fourvière Hotel Lyon ****
The Fourvière Hotel is ideally located high up, a stone's throw from the Roman amphitheaters and Notre-Dame de Fourvière. Formerly a convent of the Visitation, this 4* hotel has been reinvented to offer you a unique experience. It offers, for your meetings and seminars, beautiful work rooms adapted to your needs.

Domain of Gorneton
Between Vienne and Lyon, the Domaine de Gorneton reveals its exceptional charm. Diving into this peaceful place, surrounded by nature, which houses a 17th century fortified house full of history and surprises, will amaze you with each discovery. The hosts, Nathalie and David, welcome you with generosity and conviviality, sharing their passion for this house of character that they have renovated while preserving its historical character and providing modern comfort for your stays.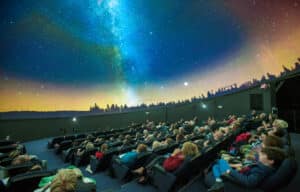 The Planetarium of Vaulx-en-Velin
The Planetarium is a cultural facility of the city of Vaulx-en-Velin dedicated to the discovery of astronomy, space exploration and astrophysics. With 90,000 visitors per year, it is the 4th largest planetarium in France and ranks among the ten most frequented facilities in the Rhône department.